Amazon Quarantine Purchases: Skin Care Edition
During this time of being quarantined I have found myself constantly scrolling through amazon looking for things that I don't even know if I want or need. At the moment this is my new Target. I go on looking for one thing and I end up with about $200 worth of stuff in my cart! I know I am not the only one doing this either but, one thing for sure is that I have made a lot of amazing purchases especially with skin care products.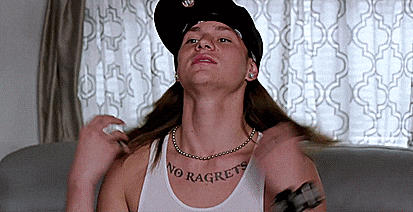 I purchased things that I didn't know if I really needed but now after months of using them I do not know how I was functioning before having any of these products! My favorite part is that each one is under $50. I love having my skin thrive on a budget!
June Julien: Blackhead Removing Vacuum
Price: $39.99
Link: https://amzn.to/2VAFYyR
I was extremely skeptical when making this purchase, I had seen so many pore vacuums and read so many reviews and I was worried that it was not going to go well for me. I have sensitive skin so I was worried with using a skin care tool with suction that i was going to be left with marks all over my face and especially my nose since that is the main reason for me making this purchase. Luckily this pore vacuum has not made any of my worst fears a reality, it has 5 different levels of suction based on your skin type.
1. Sensitive Skin
2. Dry Skin
3. Natural (Normal) Skin
4. Oily Skin
5. Combination Skin
I use level 1 on my most sensitive areas on my face and level 4 for my oily areas. You would be shocked with what this vacuum sucks out of your face. The first time Wally and I used it on our noses alone we were grossed out and shocked but, it helped with having my skin smoother and obviously cleaner. It also helps exfoliate and remove dead skin on the face. I also love that it's USB rechargeable and the battery lasts a long time (I have not charged mine for a little over a month).
Rating: ★★★★★/★★★★★
CRT Facial Nano Mist Sprayer
Price: $13.99
Link: https://amzn.to/3csmLWZ
This nano mist sprayer is something your boyfriend will think is a dumb purchase but you will know that it is a game changer of your skin care routine! It makes moisturizing your skin so much easier, the tank at the top holds 35ML of liquid, in mine i put half Rose Water half filtered water and a couple of drops of Jojoba Oil. I spray it on my face first thing in the morning and when I am finished washing my face at night! Do not get this confused with a facial steamer because that is not what this is! This helps get your skin the perfect amount of moisture and makes sure that it is distributed evenly. This is also rechargeable and has a long term memory life. It is tiny enough to fit in your hand bag and good for travel. It would also be good for hot summer days and putting cold water in it, which is amazing when you think about it having multiple purposes!
Rating:★★★★/★★★★★
Animore Silicone Facial Cleansing Brush
Price: $21.00
Link: https://amzn.to/2za7jR2
I am a huge fan of using silicone when it comes to anything for my face in my opinion it is far more sanitary and easier to clean compared to other brushes. This facial cleansing brush is my favorite! It has 4 different settings for the magnetic balls on the inside to massage the face when washing it. I love using this to help remove dry clay masks from my face compared to using a wash cloth. My main concern with this was that it was going to cause irritation on my face but it did not have that effect. I use this with my daily face wash and it leaves my skin feeling smooth and clean. It is rechargeable and charges pretty quick with a long battery life. You can also use this on the body and on the face, I personally like to use it when I using a body scrub and after I clean it with alcohol, water and a bit of baking soda and I leave it in a bowl for about 5 mins.
Rating: ★★★★★/★★★★★
Aztec Secret Indian Healing Mask
Price: $12.90
Link: https://amzn.to/2VBnLBo
During the quarantine I had found myself constantly trying out face masks that I had lying around my house and a lot of them would have beens ones that were gifted to me and they just did nothing to my skin which would be majorly disappointing. I was looking for one that would actually benefit my skin, minimize my huge pores and would clean out any dirt I had on my face. As much as I don't want to admit it I was scrolling on "Tik Tok" at 2:00 AM (like a lot of us) and I saw a video of this girl who had bought this face mask and was giving it so much praise, then I kept seeing it everywhere. Of course I had to purchase this mask and try it for myself. This has been one of my favorite face masks, I have a lot of redness on my face since my skin is sensitive and it reduced the redness, minimized the appearance of my pores and my favorite thing in the world... it's multifunctional!! You can use this on your face, as a foot soak, or put it in your bath so it can assist with detoxing the skin! For under $15 you can't go wrong and it is 100% natural calcium bentonite clay. This mask is a must have for your skin care routine!
Rating: ★★★★★/★★★★★
Leven Rose Jojoba Oil
Price: $11.00
Link: https://amzn.to/3coXwVu
I have always been weird when it comes to using oils, my thought was since I have oily skin I can't really use oil on my face. This oils is amazing for the hair, skin, and nails. I have been getting little dry patches on my face and I use this oil directly on the spot and it helps give it the moisture that it needs. I also use it when I am giving myself a mani pedi on my cuticles to soften them and also moisturize them. This Jojoba oils helps with healing blemishes, chapped skin, rashes, and scaring. A great selling point for your boyfriend ladies is that this is also good for their beard it moisturizes it and helps it grow (if your boyfriend has a beard like mine it will help soften it). I love using this on my elbows too when they get a little rough!
Rating: ★★★★★/★★★★★
Now ladies add these things to your amazon cart.. hide the boxes when they come and the men will know N O T H I N G. Happy amazon shopping!